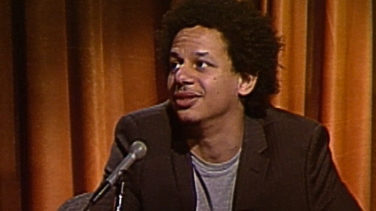 eric andre.
boiling point (1990)
/psychological realism doesn't have much credo and yet I find a definite gap between some director's ambitions and other's. Credit to the filmmaking practices which honor "the dreamy look" or heighten the everyday boredom we all face.
old forester bourbon
originally I thought it had a nutty taste but now I'm not so sure. all whiskey starting to taste like soda to me. tried "angel's envy" at my friend's wedding and it was like, not top shelf? but it had that tasty burn with the flavor in the high notes
dead man, jim jarmusch
my friend (roommate) kept going gaga over the textures in this film, her friend too, talking about how black and white movies often the filmmakers want to bring out the textures, three or four textures in this film, linear, floral, feathers/hair, and a weird beehive one she couldn't place
edward saint albee's "alice"
I just bought this because it was cheap and signed by the author. the bookstore I bought it from was the fence for theft from the library system I work at.
heaven can wait 1948
old style of gentleman which was a sexuality in this face and lips, delicate and gentle. kind of winning presence you immediately feel like you could trust. don ameche takes this trust and abuses it
the paintings of zak smith
I mentioned this in my "frostbitten and mutilated" review but I don't care for portraits drawn from photographs. it's dumb to say that considering how do I know what is, and what isnt, drawn from a photograph. I usually miss the appeal w.e.
squidbillies
-- seasons 2&3 are good
tommy tone "bad to to the tone"
listened to this uhh twenty three times
wigle's rye whiskey
rye tastes like flowers and shit but wigle's is good enough to stay appealing. although I hate rye I can get it
stonecutter volume 5
good
kero blaster
bosses are good played 1/2
bayonetta
hate how the scope of the game narrows to be about this generic classical architecture + industrial setting especially since at the beginning it promises to be world-hopping
simpleflips
what's the appeal of simpleflips? he's sorta rotten at the core and always on the verge of falling over. he's not that good despite being talented. watching him is like someone trying to renovate a too-old skyscraper
tfue
(a twitch streamer- simpleflips too -ed)
I keep thinking of david foster wallace's tennis youth in "infnite jest" who have nicknames and have a sort of pecking order eaten away by sheer athleticism, that there's something worth pursuing... comradely sort
communism
talked to some maoists who might see this. afai can tell viewing the cultural revolution in a mostly positive lens is bleh, seeing anything but all the usual negative patterns of communism in the great leap forward is eye-and-ear shutting. plus all the stuff about stalin and like, didn't the bolsheviks establish a secret police almost immediately??
did
some
research on the movement, learned maybe for the first time that some topics are wide enough to encompass several international views. that being said I feel 48% confident that these maoists are relying on conspiracy theories to wipe clean the slates of their heroes
anarchist coffee down the street
it's actually called "artisan's coffee house". zeke is friendly but the coffee's never been good, and even the good stuff, although the chai is to die for I've heard
kraynick's
best bicycle shop in pittsburgh epicenter I wonder if it's the case that as an artist your job is to go find a budding community and sit over it like a fat toad sharing criticism and free talent
barry lyndon
not actually all shot in natural lighting kinda ruins the movie once my friend john told me this. that being said though:
--the scene with the german farm wife
--the scene where barry throws the glass at leonard rossiter
--leonard rossiter is so hype
--the natural-lit scene with the english flag, like the second scene
--steven berkoff
the duelists 1977
fantastic but the ending sucks
johnny depp
johnny always gives the movie something to work with albeit it's often wasted. that's all there is to say
drive (the movie)
I didn't have much appreciation for the film outside the kissing scene and the opening, however in retrospect I like some of the settings, like the pizza shop, I like bryan cranston although he's underused, and I retroactively like oscar isaac because he's my crush
annihilation (the movie)
there's only two good parts, the first scene where natalie portman is grieving, and then the videotape near the end where oscar isaac is talking to his double. I like the interior of the lighthouse, I like jennifer jason leigh although she didn't save the end
the hateful eight
"quentin taratino can just shit out good movies" - the red letter media guys, paraphrased
el topo
(already reviewd, albeit
this
review was written before the previously published review -ed)
quite excellent and jodorowsky gives a fucking excellent performance especially in the last 1/4
fellini satyricon
I watched the opening of this movie like the first forty minutes that my free trial of wondershare file converter managed to convert every third day for about a month
impressionism about anthropology and history is the way to go!!!!!!!!!!!!
the cook the thief the wife and her lover
I watched the first forty minutes of this film an awful lot, too. fellini satyricon just stays really fucking good the whole movie though and this film only knows how to do 2 scenes
the rum diaries (2011)
this movie only knows how to do three scenes and it just vacillitates between three: johnny depp is doing something, aaron eckhart says "sea of money", amber heard blue balls johnny
aaron eckhart
kind of our george clooney if george clooney had to retire
ex machina (2014)
think about this all the time. not bcause of technology but bcause of oscar isaac weird sexiness he imposes on "domhnall". "I put a port in her and if you fucked her she'd like it". modern male tech sexuality dominance stuff like who else doin that???
the tech industry's full of nerds
guardians of the galaxy vol 1--
bad
a woman under the influence (1974)
a bunch of good scenes and can't give enough credit to how it was filmed, handheld with an attention to and somewhat sloppy focus. think about gena rowlands gesticulations. stopped at the 2/3 point never got around to the end
eric andre show
in the eric andre show, isn't he filming himself grabbing at people's genitals or getting his staff to do that? if you watch the series as I have there's a lot of eric reaching for people's genitals or his staff doing that to irritate the guests/people.
lamentations of the flame princess
- good but my developing dm style, the harsh stuff, is drawing criticism... is an instadeath trap so inappropriate?
luke kennard's "cain"
Luke Kennard is FUCKING AROUND with this one. "31 anagram poems [of] Genesis 4:9-12". around each of these is a frame of red text transcribing a fictional DVD commentary. can't figure these out
wuvable oaf: blood & metal
wuvable oaf is good and queer baby
marquis de sade's "juliette"
somewhere within this tome is the chapter wherein juliette goes to visit kinda a bluebeard guy who has a castle full of human furniture. read that excerpt in andre breton's anthology of black humor. can't find that part